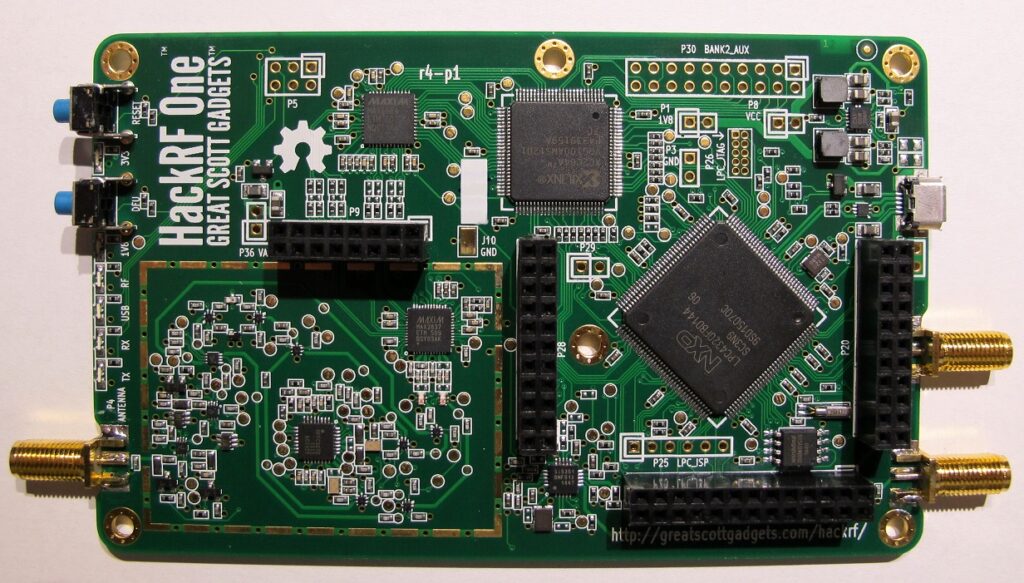 The HackRF One is an open-source SDR platform developed by Great Scott Gadgets. It features wide band half-duplex operation from 1MHz to 6GHz, sampling 20Msps over a USB 2.0 interface. It includes additional features such as software switchable antenna port power (50mA at 3.3V), SMA clock in and clock out ports and expansion pin headers. Software from the manufacturer is available for Linux, Windows and OS X and now includes the hackrf_sweep function for wideband monitoring at an incredible 6GHz/sec. It has a maximum transmit power of 15dBm, depending on the band.
To add to the portability and utilize the functionality of this radio, I recommend looking at the Portapack expansion board. The Portapack is available through online sources and adds the ability to interact with a touchscreen and input knob/buttons, a speaker out/mic in jack and a microSD port. They also include a .5ppm TCXO and speaker out and battery in connections on the board to turn the HackRF into a truly self-contained portable unit.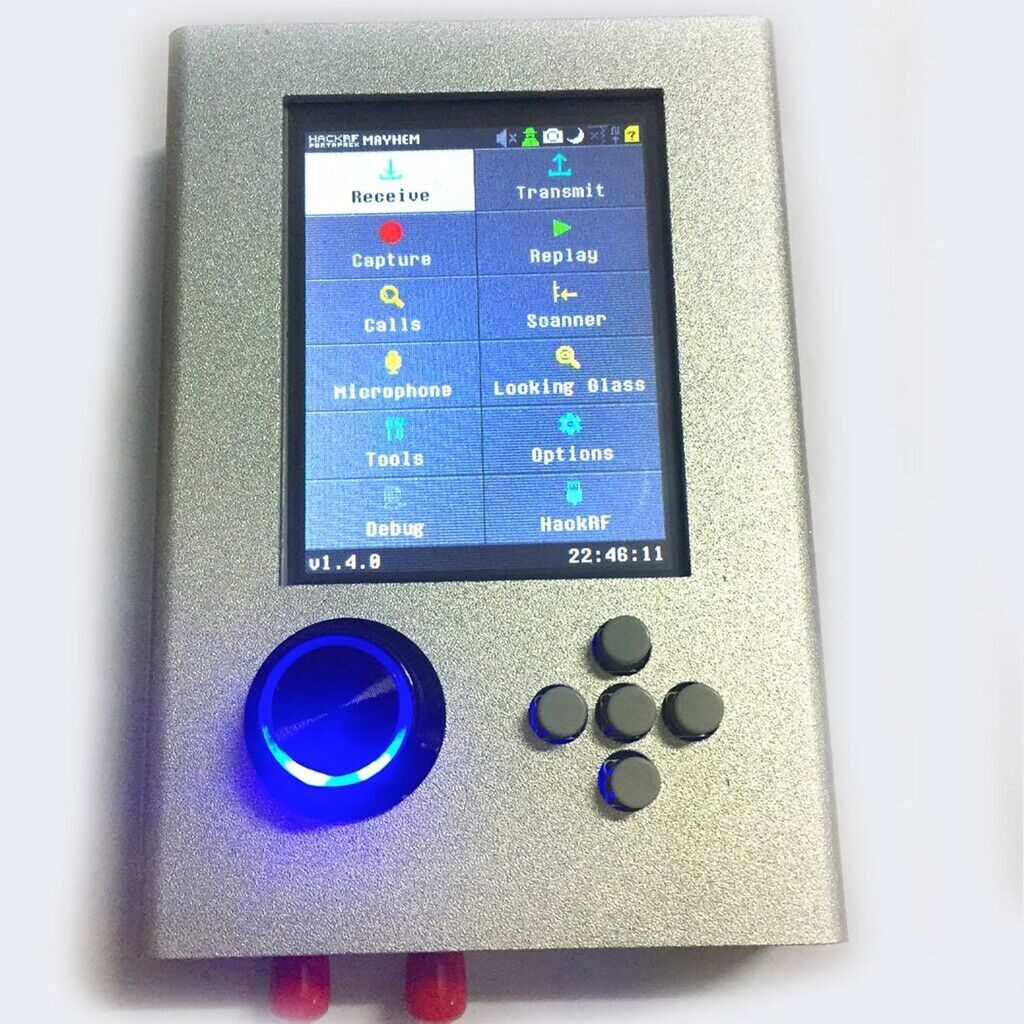 The features and extreme versatility of the HackRF make it one of my favorite radios and with the added convenience and mobility of the Portapack, it's become an essential tool in my arsenal for amateur radio.